Hey, hey, I'm on time for the whole match today and I'm ready to see some goals in regulation!
Referee: Stephane Lannoy (France)
Italy,: Buffon, Balzaretti, Barzagli, Bonucci, Chiellini, Pirlo, Marchisio, Montolivo, De Rossi, Balotelli, Cassano. Subs: Sirigu, Ogbonna, Thiago Motta, Abate, Di Natale, Giaccherini, Borini, Giovinco, Diamanti, Nocerino, De Sanctis.
Germany: Neuer, Boateng, Hummels, Badstuber, Lahm, Schweinsteiger, Khedira, Kroos, Ozil, Podolski, Gomez. Subs: Wiese, Gundogan, Schmelzer, Howedes, Schurrle, Klose, Muller, Bender, Mertesacker, Gotze, Reus, Zieler
Apparently both coaches have promised an open, attacking game. Props to the honest coach who says he plans his squad to play defensively and carefully to win.
Time for anthems. For a country who gave the world some of the greatest opera tunes, Italy's anthem is strangely one-note. The players sing it enthusiastically, though.
I have to say, I'll generally root for Germany as long as they have Lahm playing for them. The little dude is just such a solid player.
Lahm and Buffon read the anti-racist statements before the players all shake hands. At the coin toss, Buffon affectionately cuffs Lahm across the face. Joji Low, the German coach, looks far more casual than Cesare Prandelli, who still has his suit
jacket on.
1 - Kickoff! Italy gets first play.Germany breaks it up just as the ball heads into the box. x.
2 - Kroos sends a cross too far into the Germany box.
3 - Germany is less precise than Italy, a Khedira header drops right to Italy, and the linkup almost finds Ballotelli in the box.
5 - Podolski is fouled, then Germany get the ball in the box and Buffon makes a hash of it, letting the ball go by. Pirlo clears the ball off the line with his knee.
7 - There's already more going on in this match than in the 100-plus minutes of the semifinal yesterday.
9 - There's a long pass that Podolski starts to run for, but thinks better of it, letting Buffon collect.
10 - Ozil gets the ball into the box, but then Buffon boots it to safety.
11 - Khedira with a random shot - might have meant it to be a pass - Buffon collects.
12 - Sheesh! Buffon dings a cross out of the way for a corner, but why didn't he grab it? Nervy stuff.
14 - Germany bearing down on the Italian goal again, keeping the pressure on.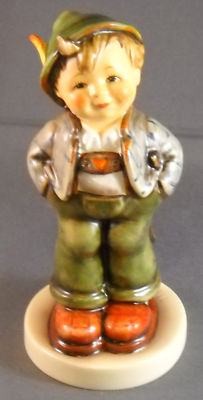 15 - Hummels brings down Ballotelli for a FK.
17 - Italy dig in, and eventually mount an attack of their own, with an outside shot that Neuer dives for.
18 - Cassano tries his luck from there as well. Not really hard shots to save, but they do test the keeper at least slightly.
20 - Ballotelli scores! 1-0 Italy
21 - Cassano with a slick move on the left side of the box centers well. Ballotelli spots the rise and moves behind Badstuber, who doesn't cut the ball off, perhaps worried too much about SuperMario, who has the height on his jump to head the ball in perfectly past a helpless Neuer. Nicely done.
23 - Germany controlling play again, but seem befuddled as to how exactly to create a chance.
25 - Boateng strikes a pass that's too fast for Gomez to control with a header.
27 - Ozil with a low shot that Buffon gets down for. Not too tough.
28 - Montilivo is all hustle, but there he gets whistled for infringement.
29 - Ozil gets creative again, but a deflection makes the final pass to Gomez go awry.
30 - Kroos shoots wide, but at least he's trying.
31 - Another one really trying is Montilivo, chasing every contestable ball, but he gets whistled again.
32 - Lahm with a poor pass seems to reveal Germany's nerves in this game.
34 - Then Boateng with a sublime cross, but Barzarelli clears it wonderfully.
35 - Badstuber with defensive heroics in the box as well to deny Montilivo a shot.
36 - Khedira with a sizzling shot, but Buffon dives well to double-palm it away.
36 - Buffon then punches out the corner that follows.
GOAL! Ballotelli again! A great through ball splits the defense and Ballotelli settles and shoots quickly, pounding the ball into the back of the net. 2-0 Italy.
39 - Did Ballotelli get a yellow card? He clearly took off his shirt to celebrate. Has FIFA rescinded that rule? Ah, no he did get booked.
41 - It's Italy's silky passing, combined with possession dribble moves, that throws Germany off. The Germans are more practical and geometric with their passing. It works well against other teams, but not so much the Italians, who delight in cutting off the angles of Germany's passes.
43 - Cassano is down and looks to be in some pain.
44 - Germany are pushing to pull at least one goal back before the half.
45 - A soft cross caught by Buffon isn't going to do it, though. Italy pull back and leave Germany wandering around the perimeter of the defenders, unsure of how to attack the crowded area.

Well, well, let's see what Germany are really made of in this next half. Right now, they are made of brittle sugarglass, and they seem a bit shattered by the two goals. They need to be more like marshmallow and bounce back.

46 - Ruess tries his luck, but Buffon controls the low bouncer well.
49 - Lahm going for heroics now, but he's denied as well.
51 - Back and forth for both teams, with Italy creating a half-chance, but no shot.
54 - Ozil's frustration at being unable to keep a ball in bounds seems to capture the mood of Germany right now.
55 - Ozil then puts on a burst of speed, gets into the box, cuts back beautifully, but his team lets him down. There's no shot and Italy recover.
57 - Klose and Bonnucci battle - Klose fails to get a shot off - good defending by Italy.
58 - Cassano comes off, still limping slightly. He gets lots of applause. Diamante is in.
59 - Ballotelli threatens in the box again, forcing Neuer to save.
62 - Reus with a sizzling FK - Buffon knocks it over the bar. Italy then clear the corner kick.
66 - Diamante tries from way outside, mostly as a reminder to Neuer to not leave his line so much.
67 - Marchisio gets a great through ball into the box, but sends his close shot wide.
69 - Ballotelli is getting boos from the crowd for taking his time getting up after a knock. It is a bit early to be wasting game time.
73 - Muller is in the game now for Boateng, and trying to make an impact.
75 - Marchisio in the box, can pick his spot - and he shoots wide.
77 - The reaction Ballotelli to Marchisio's miss is classic - like he'd never missed before.
80 - There's a lack of ideas for Germany - and now the players are just flailing at shots, like Kroos just now sending one to the heavens.
81 - It's not Italy beating Germany that is surprising. It's that it's looking so easy.
82 - And DiNatale is free in the box - and he shoots wide. Painful, but it won't change the outcome, likely.
84 - Lahm earns a corner, then gives Buffon a freebie catch with a poor kick.
85 - The announcers are going on and on about how upset the Germany players must be, rather than focusing on what Italy have done well to gain the victory few expected.
86 - Kroos with another desperate shot, but this one also flies over the bar, though it's a bit closer.
88 - Again with the, "This loss by Germany is a big surprise" Well, clearly, Italy were expected to be the chumps here. Which is silly, given their history in the game.
90 - With all the Germans pushed forward, Hummel punts a shot right to Gigi. Would have been a goal if he'd put it anywhere else. Ozil then goes wide with another shot.
PK! Barzelli hit the ball with his elbow in the box.
Ozil takes, makes! 2-1 Italy.
Neuer is out of the box, at centerfield, heading the ball forward to try to keep German possession. But a Hummels foul turns the ball back to Italy with only seconds left.
Final Freekick. Final whistle.
Italy wins! They will play Spain.